Los Angeles Divorce and Family Law Attorneys
THE LAW OFFICES OF CATHLEEN E. NORTON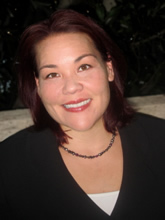 Cathleen E. Norton
Beverly Hills, California
phone 310.300.4021
email: Email Me
About
Cathleen E. Norton is a graduate of University Of California, Los Angeles Law School.
Ms. Norton has established a reputation for being a zealous advocate, a remarkable strategist, and a cost-conscious attorney. She founded the LAW OFFICES OF CATHLEEN E. NORTON in 2005 and currently represents clients in Los Angeles, Orange, Ventura, San Bernardino, and Riverside Counties
Education
She is a "Double Bruin" in that she also attended University Of California, Los Angeles as an undergraduate, majoring in philosophy. She graduated Cum Laude and was Class Valedictorian.
Fun Life
A native to California, born and raised in Los Angeles, Ms. Norton loves
to travel and scuba dive around the world in her free time.
Areas of Practice
Divorce

Contested Divorce
Uncontested Divorce

Legal Separation
Annulments
Dissolution of Domestic Partnerships
Child Custody & Visitation
Child Support
Spousal Support
Modifications of Support
Paternity Action
Father's Rights
Restraining Orders

Civil Harassment
Domestic Violence

Contempt Actions
Collection & Enforcement
Bar Admissions
California
Professional Associations and Memberships
Beverly Hills Bar Association Member
Continuing Education
Keeping current with developments in the law is an important part of being an attorney. The following is a partial list of the continuing education courses attended by Cathleen E. Norton, Esq.
• Minor's Counsel Training, November 2 and 3, 2008 • Use of Expert Witnesses in Family Law Cases (Vocational, Real Estate, Personal Property Appraisers, Etc.), June 25, 2008 • Use of Experts in Family Law – When, Where, and Why: How to Present Your Client's Case Through the Use of Experts, June 14, 2008 • Going to the Movies: Effective Trial Techniques, June 3, 2008 • How to Determine Improper Police Procedures and Practices, April 29, 2008 • Alternatives to Filing a Custody OSC, April 28, 2008 • Evidence Basics and More: To Admit or Not to Admit – Is That the Question?, May 31, 2008 • Utilizing Forensic Accountants in Family Law Cases, May 28, 2008 • 40th Annual Family Law Symposium, May 3, 2008 • To Speak or Not to Speak – Mock Press Conferences for High Profile Cases, March 4, 2008 • Using Private Investigators in Family Law Proceedings, February 25, 2008 • The Three Amigos, 17th Annual Family Law Update, February 20, 2008 • What's New in 2008? New Judges, New Cases, New Laws • Meet the Judges Night, January 16, 2008 • Everything You Need to Know About Asset Protection, December 11, 2007 • Witness Examination Workshop, December 1, 2007 • The View from the Bench, October 22, 2007 • Marriage of Feldman, November 7, 2007 • Barrister's Domestic Violence Project, October 12, 2007 • The Best We've Seen: Litigation Techniques as Viewed from the Bench, October 7, 2007 • DissoMaster, Version 2007-1a, October 4, 2007 • Trial Objections: Tactics and Strategies for the Litigator, September 30, 2007 • 29th Annual Child Custody Colloquium: Looking Through the Class Mirror – Custody Issues from the Child's Point of View, September 29, 2007 • What Constitutes Cash Flow for Support Purposes, September 28, 2007 • Law for Lovers: Enforceable Pre-Marital and Post-Marital Agreements, September 28, 2007 • Islamic Shari's Contract: Pre-nuptials, September 28, 2007 • The Future of Family Law Courts and Trial Setting Orders, September 27, 2007 • Child Support Services Department, August 30, 2007 • Resources and Strategies for Obtaining Mental Health Services, Including Discussion of the New Mental Health Services Act, August 23, 2007 • How to Use Tax Returns and Loan Applications in Family Law Matters, May 21, 2007 • 39th Annual Family Law Symposium, May 2007 • The Income and Expense Declaration: How to Optimize the Presentation of Your Client's Financial Case, April 28, 2007 • Declaration of Disclosure: Policies, Procedures and Enforcement, March 26, 2007 • Evidence in Family Law, It's Good to Have Some, February 26, 2007 • 1st Annual Family Law Trial Institute 101, February 24, 2007 • 2007 Nuts and Bolts: Basic Litigation Skills – Essential Tools for Lawyers, January 25-27, 2007 • Family Law 101, October 25-27, 2006 • 28th Annual Child Custody Colloquium: The When's, Why's, and How's of Advanced Issues in Child Custody Cases, September 16, 2006 • Enforcement Proceedings in Family Law, June 10, 2006 • 38th Annual Family Law Symposium, May 2006 • Family Law Buzz Words, February 25, 2006 • The California Rules of Evidence – A Trial Lawyer's Version, February 4, 2006 and February 11, 2006 • Los Angeles Superior Court Litigation Program, August 13, 2005 • Family Law 101, April 16, 2005