Los Angeles Divorce and Family Law Attorneys
THE LAW OFFICES OF CATHLEEN E. NORTON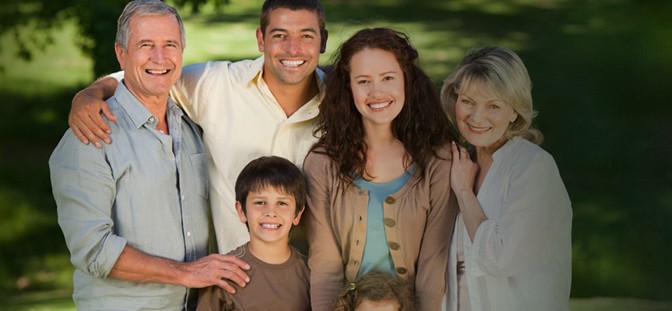 Client Reviews from Avvo
Check Current Client Reviews From Avvo
Grand Slam Home Run
What's left to say that hasn't been said by others so glowingly on this site about Cathleen, except that in my experience it is all true. She was a true professional, an obviously thorough and continual student of the law and the courts, and yet she took a sincere and personal interest in my case and in obtaining the best possible outcome for me and my children. I was recommended to Ms. Norton by an attorney friend of mine, and while I would have been satisfied with a double (sticking to the baseball analogy) she truly hit a homerun in my case which was a child custody and support case. She took the time to make sure that she understood my needs, and then answered my questions and eased any concerns prior to going to court. Trust me, if you don't pick Cathleen as your attorney, be nervous if you see her on the oposite side the courtroom.
Richard, a Child Custody client
May, 2011
---
Professional Kind and CARING!!!!
On first meeting, she was so nice and caring that I was concerned about how tough and aggressive she could be. Make no mistake about her – she is so terrific and creative that I would recommend her to anyone. First and foremost, she has a strong knowledge of the law. Second, she is creative and no matter what is thrown at her – she has a way to make things work. She was never discouraged and never gave up. I am from another country and English is not my first language. Cathleen explained everything in detail and gave me her opinion in which to make my opinion. She wound up getting me 50-50 custody and spousal support. She was fair and not greedy. I have worked with attorneys and Cathleen was so above par and so strong as an attorney and my advocate that no one would do wrong by hiring her!!! She is the best !
Julien, a Divorce client
March, 2011
---
Professional, Reliable and Knowledgeable
Ms. Norton was able to help me with a very complicated case. I had two attorneys prior retaining her and she was the only one who was able to finalize my litigation within few months with very favorable results for my children. She fought for my children's best interest. Her professionalism and knowledge were her tools to achieve the success in my case. I highly recommend her because she cares for her clients, she takes the case to heart and keeps you informed at all times. She is very thorough and professional.
Maritza, a Child Support client
March, 2011
---
Highly Recommended!
Ms. Norton handled a support case regarding my husband and his ex-wife. The situation was messy and Ms. Norton's help in this matter was immeasurable. She has a very high degree of integrity and is actively involved with her clients. She commands an excellent understanding of her field. She is also a realist and will be very frank about reasonable expectations in a given situation. OH! And she is very effectual! Her hard work helped resolve our situation to our great satisfaction. We highly and heartily recommend her1
Karen, a Child Support client
2010
---
Outstanding
I really enjoyed having her by my side. she made me feel safe and confidence through out the process of divorce.
a Divorce Client
2010
---
Best Family Lawyer in LA
I can not say enough great things about Cathleen Norton who recently handled my child custody case. Despite the fact that I hired Cathleen only a few days before the hearing, she was remarkably well prepared on the day of hearing and made me feel totally at ease. Thank to her vast knowledge and the clarity with which she explained everything to me, I was well versed so I felt prepared as we entered the courthouse and throughout the whole process. Cathleen steered me towards an ultimately positive outcome and I was both relieved and grateful that I had such incredible counsel throughout my case.
a Child Custody client
2010
---
Amazing Lawyer
Cathleen handled my TRO and was amazing. She got everything dropped and was more than just a lawyer.
Nara
2010
---
A Cut Above the Rest…
When most other lawyers ONLY care about how much money they can make on a client, it's very refreshing when you find a lawyer like Ms. Norton who truly knows how to apply the law when representing her client's.
She defiantly cares about justice and is there for her client's at every stage of the divorce proceeding.
I highly recommended her if you need a good divorce lawyer.
a Divorce client
2010
---
Phillip Review
Ms. Norton is an exceptional attorney who gets it done. She has more class, integrity, and fire than any other attorney I have ever dealt with. I highly recommend her to anyone seeking an attorney who will get a hit every time she steps to the plate. My family and I fell in love with her personality and her passion for helping my daughter and me. You would be foolish to use another attorney over her.
a Divorce client
2010